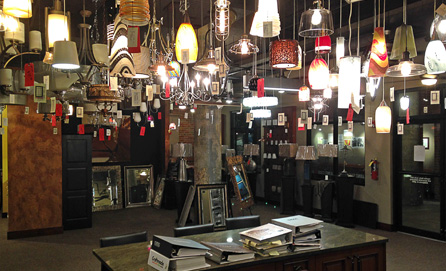 The Company
Cabinet Studio & Lighting is about...
Balancing trends with function and performance over time
Creating a well-planned architectural look no matter the budget
Offering the largest custom cabinet/lighting showroom in Cedar Rapids
Presenting you with unique home lighting options
Providing quality craftsmanship you instantly grasp
Discovering your vision and exceeding your goals
Our History
With a desire to combine innovative design with quality custom cabinetry, Tom Erger, Mike Pitzen and Devonna Wood opened Cabinet Studio, Inc., in 2000. The trio envisioned a high-quality custom woodworking shop with a showroom where clients could take their projects to the next level while staying within budget. We have served discerning homeowners and industry professionals throughout the Midwest and beyond. The lighting showroom, added in 2004, became the destination for unique lighting options in a range of prices—much of which would only be found in major cities.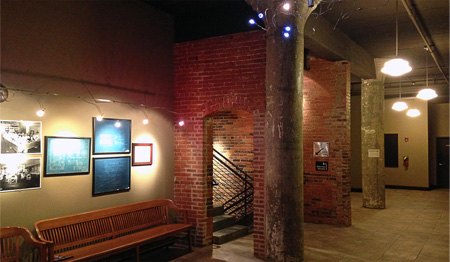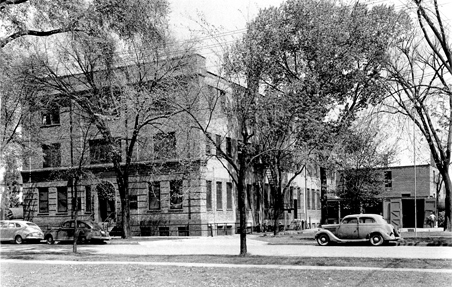 The Shores Building
Built in 1911, the Shores-Mueller Co. building has been home to the lighting and cabinetry showroom since 2004. At one time, the catalog company produced, packaged and mailed items like soaps and flavor extracts directly to households across the country.
The Cabinet Studio team restored and modernized this brick beauty with an elevator, updated utilities and new windows. Today, several small businesses and organizations occupy the upper floors. Cabinet Studio & Lighting's workshop and public showroom anchor the main floor.
---
Our Team
The Cabinet Studio & Lighting team brings expertise and excellence to every cabinetry and lighting project. The team has completed hundreds of kitchens, baths, family rooms, libraries, media rooms, offices and more in the Cedar Rapids area and throughout the Midwest.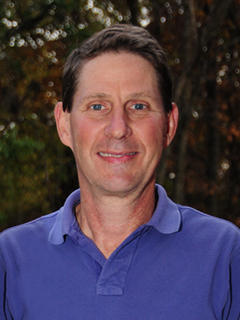 Tom Erger
Partner, Production Manager
Growing up in Cedar Rapids, I built furniture and cabinets with my Dad in our basement, which set the stage for my career. I set up shop and crafted a little bit of everything - furniture, cabinets, restaurant booths and even knick-knack boxes. I found myself incorporating my carpentry and construction skills into remodeling homes, and later, into creating custom homes for a local builder. The custom cabinetry projects led to the formation of Cabinet Studio with Mike Pitzen and Devonna Wood in 2000.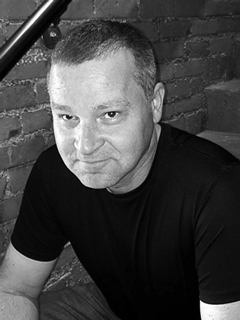 Mike Pitzen
Partner, Designer/Sales
I've been creating distinctive kitchens, baths and bars for over 25 years. Architects and interior designers also turn to me for custom furniture and commercial design. I began my career as a teenager, drafting kitchens for a leading cabinet showroom. After graduating from the University of Iowa, I continued in the kitchen industry. My clients' homes have been featured in numerous publications, including Design Trends and Better Homes & Gardens.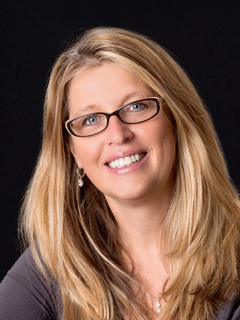 Devonna Wood
Partner, Designer/Sales
Interior and Kitchen Design has been an ever-changing field, and I have been fortunate enough to be in it for over 20 years. My love of art, architecture, color and design are reflected in every kitchen I design. My passion centers on creating environmentsmy clients love to live in. My hobbies include family time, creating art, travel, gardening and cooking.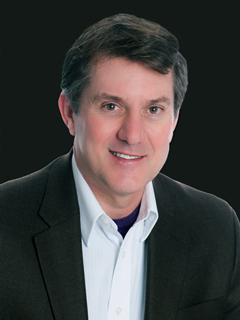 Jim Moeller
Designer/Sales
After working in the restaurant industry, I studied to become a cabinetmaker. I started a custom cabinet manufacturing shop, where I designed and managed thousands of projects for more than two decades. My love of cooking and background in math and engineering serves me well as I specialize in creating functional kitchen designs with beautiful cabinets.